A Private China Tour – Beijing, Xian, Yangtze River Cruise, Shanghai, Guilin, Hong Kong
17 Days / 15 Nights – Tour Code (CSY)
Departs Monday / Wednesday / Saturday / Sunday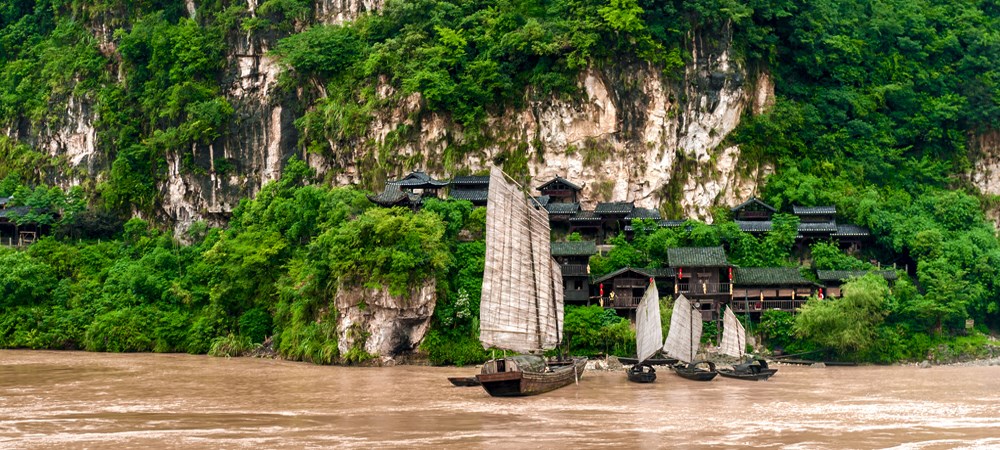 Our Splendid Yangtze Explorient tour features a memorable river journey along China's longest and most revered waterway – the Yangtze River. This remarkable 17-day expedition showcases China's most popular tourist destinations spanning a distinctive array of natural beauty, dazzling landmarks, inspiring cultures and sensational cuisines.
Your introduction to China begins with two of its greatest ancient capitals, where you'll experience first-hand China's storied past, legendary landmarks and national treasures. Stroll the massive grounds of the awe-inspiring Forbidden City. Trace the footsteps of mankind atop the magnificent Great Wall. Marvel the incredible Terracotta Army that laid beneath the earth for over two thousand years. Admire the intricate architectural masterpiece of Beijing's Temple of Heaven formerly privy only to the Great Emperor himself. Beijing and Xian never cease to amaze the visitor.
Next, embark on fantastic river journey on board one of Yangtze's finest floating hotels for an unforgettable cruise along Asia's longest river. Cruising in style, passengers are rewarded with amazing sights of the mighty Yangtze including the impressive Three Gorges, the invigorating Shennong Stream and the massive Three Gorges Dam, China's largest construction project since the Great Wall. After a few days of days of total relaxation, we continue on to Shanghai for some excitement, a World City of glam & sophistication that sports the country's trendiest fashion, finest cuisine, latest technological marvels and a skyline that is out of this world.
Destination Guilin. There will be nothing short of bewilderment as your flight makes its final descend upon this mystical land called Guilin. Its stunning landscape of karst mountains and tranquil rivers has for centuries mesmerized poets, artists and visitors alike from around the globe. Here, overload the senses on a cruise along the majestic Li River. Explore the beautiful countryside by bicycle amid lush rice paddies, quaint villages and free roaming water-buffalos. Trek the spectacular Moon Hill and treat yourself to a spectacular panorama of Mother Nature at her finest. Last but certainly not least, we end this incredible trip with a memorable three nights in Hong Kong to soak up the "Pearl of the Orient's" pulsating energy and indulge in its endless array of uncommon experiences – everything from super-fine dining restaurants to irresistible street foods to action packed night markets.
From ancient landmarks to glittering skyscrapers, tranquil rivers to stunning karst towers, timeless traditions to bustling nightlife — they're all here. Your most unforgettable China Vacation Awaits.
Luxury Yangtze River Cruise with full board & shore excursions daily

Tour of Great Wall at Mutianyu with cable car ride

Tour of Beijing's Hutongs by Rickshaw
Evening "Legends of Kung Fu" Show

Visit to Terracotta Army excavation site

Dinner & Cultural Show at Tang Dynasty Theatre

Li River Cruise and Yangshuo Countryside Tour

Evening Shanghai Acrobatics Performance

Private walking tour of Hong Kong Island
Price Starting From: $6,375
---
---
---
---
TESTIMONIALS
"Just wanted to sincerely thank you for a wonderful trip. It is a trip we will remember fondly along with the Vietnam and Cambodia trip you planned for us."
Karel & Cheryl Mucha - Jeddah, Saudi Arabia