A Japan Family Tour – Tokyo, Nagoya, Kiso Valley, Kyoto & Nara
9 Days / 7 Nights – Tour Code (JPF)
Join Tour – Departs Wednesday & Friday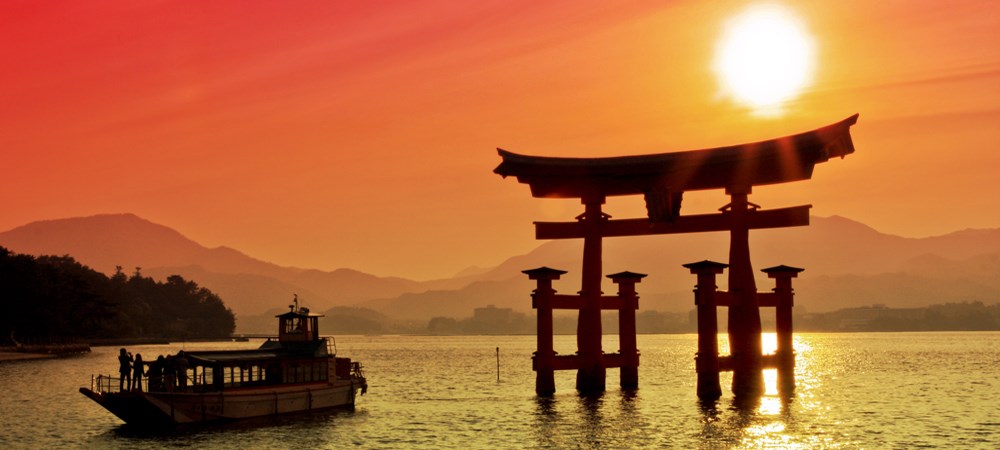 In recent years, Japan has become one of the most rewarding, most intriguing family travel destinations in the world. Japan is a land of contrasts, steeped in timeless traditions all the while setting new trends for the rest of the planet to follow. Its vibrant, ultra-modern society is distinctively complemented by its magnificent history, majestic culture, and breathtaking natural beauty — making Japan truly a world class destination for explorers and families alike.
Your introduction of Japan begins with one of the world's most modern yet historic cities — Tokyo. Affectionately known as Edo, Tokyo served as the ancient capital where the Tokugawa Shogunate ruled Japan for centuries. We'll show you the highlights of city including a trip up to the Tokyo SkyTree, the world's newest and highest free-standing structure that boasts a bird's eye view of the entire city. We also take you to the Nikko's Edo Wonderland to trace the footsteps of Old Japan alongside with the Ninjas and Samurais! Then, we ride the super fast Shinkansen (Bullet Train) to Nagoya at speeds in excess of 180 MPH where you will catch a glimpse of the Japan's lush and tranquil countryside on board one of the world's most advanced locomotives. Enjoy a visit to the Toyota Commemorative Museum, a state-of-the-art industrial museum that showcases everything from ancient textile manufacturing, to 21st Century automotive design; and the historically significant Nagoya Castle that has been the centerpiece Japan's 4th largest city for centuries.
Next, embark on a time capsule to the beautifully preserved post towns of Magome & Tsumago in Kiso Valley. Situated along the old "highway" connecting Kyoto and Edo during the Samurai Period, it is here where visitors find themselves completely immersed in "Old Japan", journeying back in time along the cobbled footpaths connecting ancient villages lined with traditional wooden homes, quaint local craft shops and irresistible food stands in the backdrop of spectacular mountain scenery.
Your journey continues on to Kyoto, the ancient capital of Japan for more than a thousand years. Kyoto is forever known for its history and culture, casting an image of Old Japan where ancient Buddhist temples, traditional wooden houses, stunning palaces and beautiful classical gardens abound. Enjoy an invigorating bicycle ride through the back streets of Kyoto to explore the charm and history of this ancient city passing through quiet residential areas and tranquil rivers. We then travel to the outskirts of Kyoto for a memorable visit of Nara, yet another former capital of Japan for 74 years during the 8th Century. Here, visit the awe-inspiring Todaiji Temple, the world's largest wooden building that houses the country's largest Buddha statue; Deer Park where over 1,000 free roaming deer abound; and Kasuga Taisha, one of the most celebrated Shrines in all of Japan.
This is a family vacation experience not to be missed. Get ready to experience Japan that goes beyond the imagination.
Full-day excursion to Nikko, UNESCO World Heritage Site (1999)
Sightseeing tour to Tokyo Tower Observatory, Imperial Palace Plaza and Asakusa Kannon Temple
Afternoon sightseeing of Nagoya Castle and Toyota Commemorative Museum
Full-day Kiso Valley Excursion to Magome and Tsumago
Full day private bicycle tour of Kyoto
Price Starting From: $4,425
---
---
---
TESTIMONIALS
"The Arrangements were FLAWLESS….I did not sense that the earthquake had any negative effect on our experience. On the contrary, the highlights were even more accessible ."
Chris Wulsin - New York