A Private Japan Tour – Tokyo, Hakone, Kyoto, Hiroshima, Miyajima Island
9 Days / 8 Nights – Tour Code (PVJ)
Land Only – Departs Daily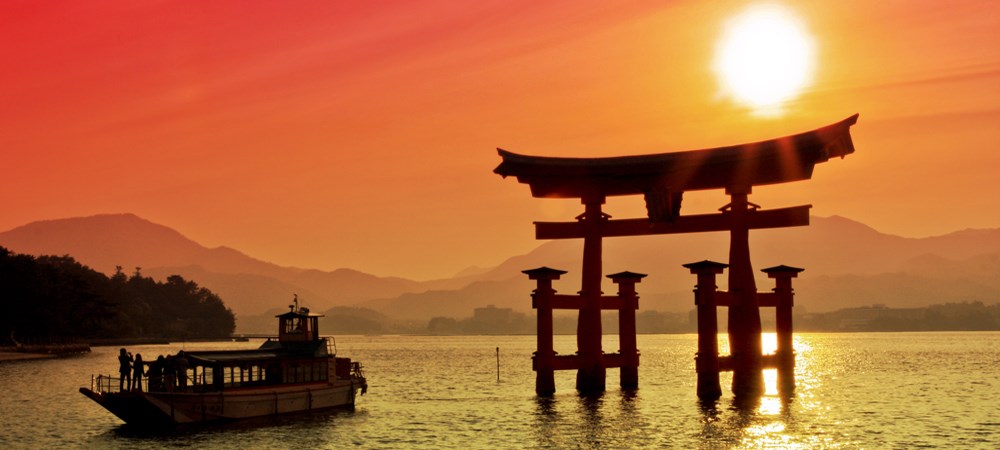 This meticulously crafted itinerary boasts a fascinating opportunity to create your very own version of Japan traveling through the country's most popular cities. Accompanied by your very own private guide, you'll explore, sample and immerse in Japan's myriad of alluring sights, sensational cuisines and timeless culture that are simply irresistible.
Starting with Tokyo, one of the most vibrant and modern cities in the world, we soak up this electrifying cityscape of contrasts: between the old and the new, the traditional and modern that makes Tokyo an exciting place for travelers to visit the world over. With your private guide as your co-pilot, we explore Tokyo's fantastic sights via its vast transportation system that boasts an experience in and of itself. Visit the world-famous Tsukiji Fish Market, a vibrant locals market lined with sushi stalls featuring the day's freshest catch; Sensoji Temple and its colorful Nakamise shopping street; the architectural marvel of the awe-inspiring Tokyo SkyTree, the Sacred Meiji Shrine and the eclectic Harajuku district nearby. Next, embark on a time journey from the hustle & bustle of Tokyo to the lush countryside of Hakone where no visit to Japan is complete without feasting your eyes on the legendary Mount Fuji. Here, we ascend on the Hakone Ropeway rewards the patron with spectacular views of the majestic Fuji San, enjoy a boat cruise on Lake Ashi and spend a day in Owakudani Valley's picturesque setting of rolling hills and green tea plantations. Enjoy a unique traditional experience spending a night at a Ryokan and try the famed Japanese Onsen (hot spring bath).
Then, fasten your seatbelts on an exhilarating ride aboard the Shinkansen (Bullet Train) to Kyoto, the ancient capital of Japan for more than a thousand years forever known for its history and culture, casting an image of Old Japan with accented by ancient Buddhist temples, stunning palaces and beautiful classical gardens. Visit the city's revered sights include the Golden Pavilion, Nijo Castle and the ever-charming Gion District where you could be rewarded with an occasional Geisha sighting.  Last but not least, continue your journey to the Inland Sea to Hiroshima and Miyajima Island. Visit the region's must see sights including spectacular Isukushima Shrine and its mesmerizing "Floating Torii Gate" and Hiroshima's A-Bomb Dome and Peace Memorial Park.
From Tokyo's glamorous Ginza District to Shirakawa-go's rustic wooden villages, Mt. Fuji's breathtaking panorama to Miyajima's dazzling sea views, Kyoto's ancient temples and shrines to Hiroshima's symbols of peace — this is a journey that goes beyond the imagination.
Private Tokyo Tour including a visit to the world famous Tsukiji Fish Market, Meiji Shrine & Tokyo Sky Tree
Private excursion of Hakone visiting Owakudani Valley with a ride on the Hakone Ropeway and Lake Ashi boat cruise
Ryokan Stay equipped with Onsen (hot spring bath) in Hakone
Private half day walking tour of Kyoto visiting Nijo Castle, Golden Pavilion & Gion
Private half day tour of Nara Ancient Capital
Full day private tour of Hiroshima & Miyajima including A-Bomb Dome & Itsukushima Shrine
Price Starting From: $4,175
---
---
---
---
TESTIMONIALS
"The guides were punctual, friendly, and knowledgeable. The hotels were all conveniently located near the subway station. Overall it was a memorable trip for our family and we would highly recommend Explorient to anyone.."
Kenji & Fanny A. - California