A Private Tour of Asia – Hong Kong, Beijing, Shanghai, Siem Reap, Bangkok, Phuket
19 Days / 17 Nights – Tour Code (OXB)
Private Tour – Daily departure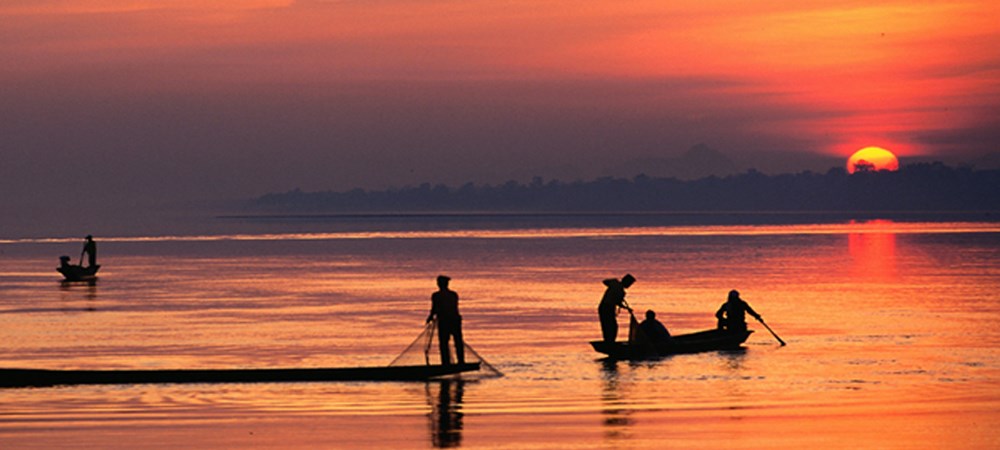 This unforgettable tour features an exciting, culturally-inspiring and ultra-indulgent journey to the Pacific Rim's most exotic destinations, all in the comfort of Asia's top accommodations and your own very private guide at your service. From ancient temples to glittering skyscrapers. Primitive floating villages to bustling night markets. Pristine white sandy beaches to breathtaking skylines. They're all here.
Your voyage begins with the electrifying city of Hong Kong, where millions come to savor culinary delicacies, hunt for extraordinary shopping bargains, and soak up its electrifying nightlife. Next, visit two of China's flagship cities that showcase everything from ancient wonders to space-age cityscapes. Here, we experience first-hand a few of China's legendary landmarks and national treasures such as the magnificent Great Wall and the awe-inspiring Forbidden City, as well as immersing in China's modern day society in the eclectic metropolis of Shanghai where one seemingly has the world at her fingertips.
In a flash, we journey deep into the heart of the Southeast Asia to Cambodia. Affectionately known as the Land of Wonder, we catch a rare glimpse of Indochina's timeless past with visits to the stunning Angkor Temples including the former fortified city of Angkor Thom, Ta Prohm Temple as featured in the hit movie Tomb Raider – Lara Croft, and of course the awe-inspiring Angkor Wat, the crowning jewel of the ancient Khmer Empire and today's national symbol of Cambodia. Then, whisk over to Bangkok, one of Southeast Asia's most exhilarating destinations. Its friendly people and endearing Thai culture will make any foreigner fall in love with this magical kingdom. With boundless entertainment options, Bangkok appeals to your every whim.
Last but not least, we end this incredible trip in Paradise with an indulgent three nights in beautiful Phuket. Set along the Andaman Sea, this world-class beach destination boasts a delightful mixture of a serene tropical atmosphere and a haven of entertainment for all ages, creating the perfect ambience for a truly memorable holiday
Get ready to experience your trip of a lifetime…
Private Hong Kong Island Tour
Excursion to Mutianyu Section of the Great Wall
Tour of Beijing's "Hutongs" by rickshaw
Evening "Legends of Kung Fu" Show

Evening Shanghai Acrobatics Performance

Extensive sightseeing of Angkor temples & boat trip to Tonle Sap Lake
Bangkok City tour visiting Royal Grand Palace Wat Trimit & Wat Po
Excursion to Phi Phi islands by speedboat
Price Starting From: $6,875
---
---
---
---
TESTIMONIALS
" I want to thank you so much for helping me create the perfect itinerary that is perfect for me…Everything was perfect – the hotels, private junk, guides, drivers and all the little details. If I ever book a trip anywhere in Asia again, you can be sure I will give you a call."
Aileen & Ethel Ong - Ontario, Canada