A Private Tour of China & Japan – Tokyo, Kyoto, Nara, Beijing, Xian, Shanghai
15 Days / 13 Nights – Tour Code (PJC)
Private Tour – Daily departure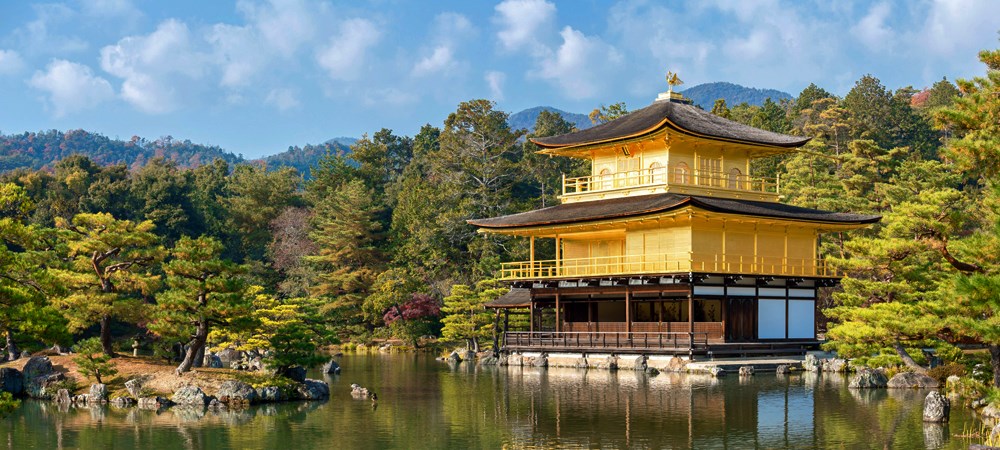 Traveling in style, this sensational 15-day Japan and China tour showcases each country's flagship cities, boasting a myriad of unforgettable sights, sounds and tastes – everything from awe-inspiring landmarks to vibrant cityscapes to tantalizing cuisines, all in the comfort and exclusivity of your personal guides at your service.
Starting with Japan, a land of fascinating contrasts between the old and the new, the traditional and eclectic, East and West that have lured millions the world over to this mystifying kingdom. Journeying from Tokyo to Kyoto, Japan's new capital to the old, is like traveling in a time capsule. The stark contrast from Tokyo's ultra-modern cityscape of dense crowds and skyscrapers to Kyoto's serene, traditional atmosphere of cobbled streets, wooden homes and classical Japanese Gardens is nothing short of startling. We catch a glimpse of Tokyo's electrifying nightlife and modern day Japanese culture. Travel back in time in Kyoto visiting its ancient shrines and strolling through the stunningly quaint Gion District reminiscent of Old Japan. And Soak up Nara's heritage setting wandering through Nara Park known for its 2,000 plus free roaming deer and the impressive Todaiji Temple.
Next up. China. Starting with Beijing, China's present and ancient capital, we visit a few of the country's most revered sites so symbolic of China. Take a tour of the legendary Forbidden City and catch a glimpse of life as an Emperor. Stroll the grounds of the world's largest city square at Tian'anmen Square. Relax in the tranquil setting of the Summer Palace of intricate landscape and classical gardens. Marvel at the architectural masterpiece of the stunning Temple of Heaven formerly privy only to the Great Emperor himself. Last but certainly not least, climb the magnificent Great Wall of China that has served as the symbol of China for over two thousand years. Then, travel west to Xian. An ancient capital where Chinese civilization flourished dating back several millenniums. We visit the awe-inspiring Terra-cotta Warriors, a collection of terracotta sculptures depicting the armies of the first Emperor of China. These massive tombs were filled with life-size figures buried with the emperor in 210–209 BC whose purpose was to protect the emperor in his afterlife.
We conclude this fascinating journey with Shanghai, an international shopping, gourmet and entertainment Mecca that has the world at your fingertips. Visit The Bund, an emblem of Shanghai, with a riverfront promenade along the eastern side offering a captivating view of the city's skyline; Yu Garden, a majestic classical garden inspired by the Ming and Qing Dynasties; Tianzifang, an artist colony nestled inside the city famed for its Old Shanghai Shikumen houses in a laid back atmosphere of quaint art galleries and sidewalk cafes; and Jade Buddha Temple, home of the mesmerizing jade statue of Sakyamuni from Myanmar.
From ancient traditions to dazzling nightlife. Stunning skylines to breathtaking snow-capped mountains. Imperial Palaces to futurist skyscrapers. Your most unforgettable journey awaits.
Full day of tour of Mt. Fuji and Hakone
Bullet Train ride between Hakone & Kyoto
Full day excursion of UNESCO Kyoto and Nara

Tour of the Mutianyu Section of the Great Wall

Tour of Beijing's Old Quarters (Hutongs) by rickshaw
"Legends of Kung Fu" Performance

Terra Cotta Army excavation site in Xian

Dinner & Cultural Show at Tang Dynasty Theatre

Evening Shanghai Acrobatics Performance
Price Starting From: $6,245
---
---
---
---
TESTIMONIALS
"It was a wonderful experience to have a private tour. The guides and drivers were very good and helpful! The trip was exactly what we had planned."
Toni Saychek & Family, New York