A Private Tour of China & Tibet – Beijing, Xian, Lhasa, Chengdu, Shanghai
15 Days / 13 Nights – Tour Code (CTE)
Private Tour – Daily departure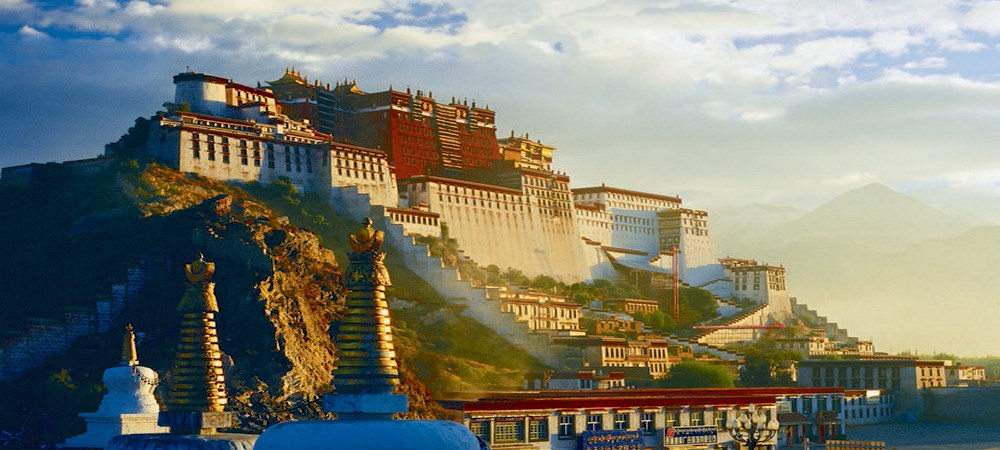 Our China and Tibet Explorient tour boasts 15 unforgettable days of sensory overload, offering the visitor a myriad of China's unique faces: from distinctive cultures to awe-inspiring landmarks to sensational cuisines – all in the comfort of luxury accommodations and Explorient's signature private service.
Your introduction to China begins with two of its greatest ancient capitals, where you'll experience first-hand China's storied past, legendary landmarks and national treasures. Stroll the massive grounds of the awe-inspiring Forbidden City. Trace the footsteps of mankind atop the magnificent Great Wall. Marvel the incredible Terracotta Army that laid beneath the earth for over two thousand years. Admire the intricate architectural masterpiece of Beijing's Temple of Heaven formerly privy only to the Great Emperor himself. Beijing and Xian never cease to amaze the visitor.
In a flash, travel back in time to Lhasa, the heartland of Tibet and home of the imposing Potala Palace. At 12,000 ft above sea level, Lhasa offers a rare glimpse into this sacred land that rewards the visitor with its idyllic mountain sceneries, fascinating, even bizarre Tibetan culture, and remarkable monasteries to which thousands of Tibetan pilgrims embark months-long expeditions from near and far. We continue our journey to the charming city of Chengdu, renowned for its Giant Pandas, laid-back atmosphere and exceptional Sichuan cuisine. Visit the Panda Breeding & Research Center where monumental strides have been made toward the conservation of the endangered Giant Panda species since its inception in 1987 when six of these gentle giants were rescued from the wild. Today, you'll have a chance to observe roughly one hundred of these amazing animals that were once at the brink of extinction. Awarded the City of Gastronomy by UNESCO, Chengdu is home to a plethora of culinary delights – so be sure to bring your appetite for some tantalizing Sichuan cuisine!
Last but not least, we fast-forward our time journey by touching down upon Shanghai, one of the world's most exhilarating International City where East meets West, the Modern fuses with the Traditional, and the visitor has virtually the world at their fingertips. From legendary landmarks to breathtaking sceneries, bustling metropolises to thousand-year old villages, modern cosmopolitan life to timeless traditions. They're all here. Get ready for your trip of the lifetime!
Great Wall at Mutianyu with cable car ride

"Legends of Kung Fu" Performance

Terra Cotta Army excavation site in Xian

Dinner & Cultural Show at Tang Dynasty Theatre
Tour of Potala Palace & Jokhang Temple in Lhasa

Visit to Chengdu's Panda Research & Breeding Center

Evening Shanghai Acrobatics Performance
Price Starting From: $7,285
---
---
---
---
TESTIMONIALS
"All arrangements made by Explorient were flawlessly executed. Rest Assured, our next visit to Asia will be handled by you and your fine organization."
Plymale Family -- Maryland